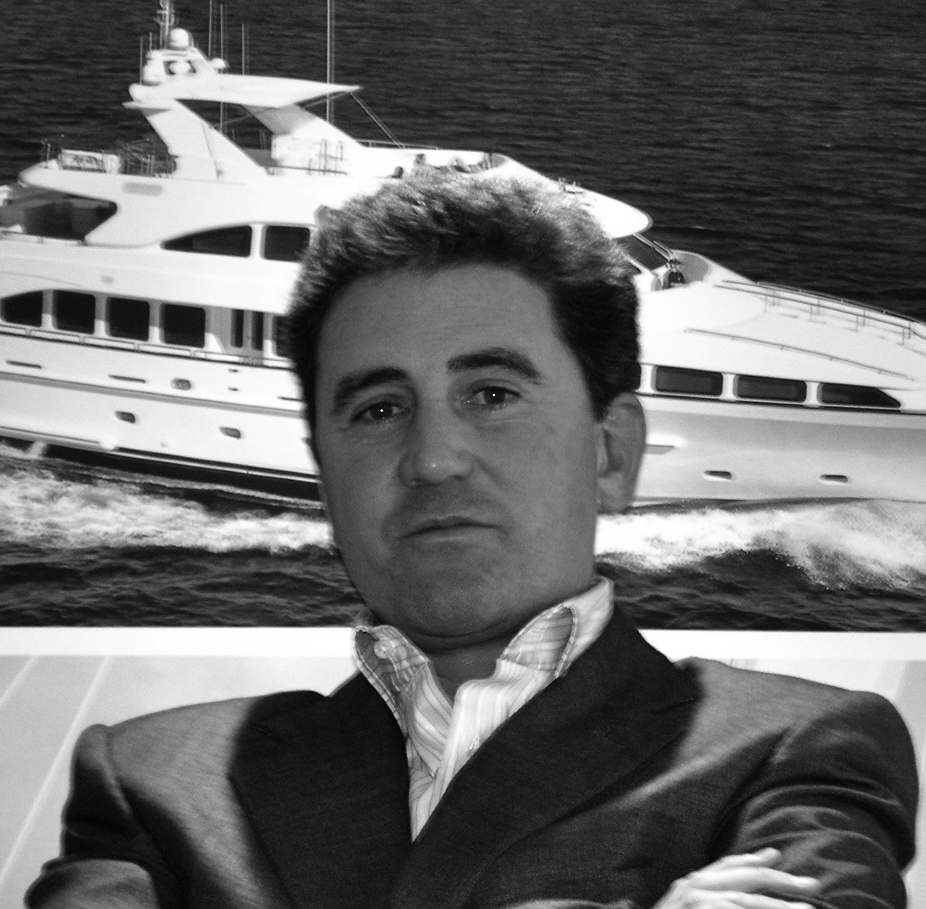 A veteran of the marine industry, Juan Llimona is an expert in international trades and consulting on new and used Yachts & Mega Yachts, Power and Sail. Born in Barcelona in 1961 at the bosom of a boat builder's family, introductory of the very first Fiberglass boat building in Spain, trough POLIGLAS, and developing the bigger Fiberglass industry in the 70's FIBRESTER & POLIMAT, his experience as a Naval Architect and Yacht Broker began to flourish with the founding of his first Brokerage company in Palma de Mallorca in 1982, expanding into Barcelona in 1986. This same year won the award of the Spanish Public Relation Association for several Marine Fair Shows & Events. His companies Yacht Brokers ORLA S.L (1982 – 1991) and Inter Yachts S.L. (1991 – 1995) have been the official importer of some of the must well known European Shipyards like FEELING, BAVARIA, TASWELL, VITECH and TECNOMARINE, and was the developer of one of the very first Hi-Tech Main Sail Reefing System in boom, patents sold to a very important manufacturer.

In 1995 became importer of US VIKING YACHTS, and CABO SPORT FISHERS as well as responsible for the introduction of Overseas Brokerage Yachts to the Spanish market. After 5 years of successful growth of sales, Juan was developing large Yacht division.

From 1998 to 2002 has been full time dedicated as European President of eMarine International and later, Partner in Sea Independence and Ocean Independence.

As per the needs of the market, Juan Llimona is been developing business into the Yacht & Mega Yachts division, now again working as an Independent Broker.

Expert in Yacht Charter Management, tailoring charter cruises to the exact requirements of a Client are equally within our scope of services as supervising new construction, renovation/refit projects, or management of Super Yachts of up to over 500 tons to ISM/ISPS rules (ISM certified).